Writer-Director, Producer Kiel Adrian Scott and Co-Producer's Noelle K. Barnes and Kiara C. Jones win the Saatchi & Saatchi Nothing is Impossible Producer's Award for The Roe Effect.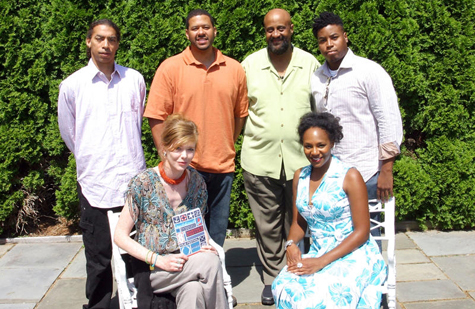 The Saatchi & Saatchi Nothing is Impossible Producer's Award was created to recognize an independent film producer who was able to create a remarkable, high quality film with a limited budget and resources.  We felt that the exceptional story telling in the film we selected this year truly captured the Saatchi & Saatchi spirit of "Nothing is Impossible."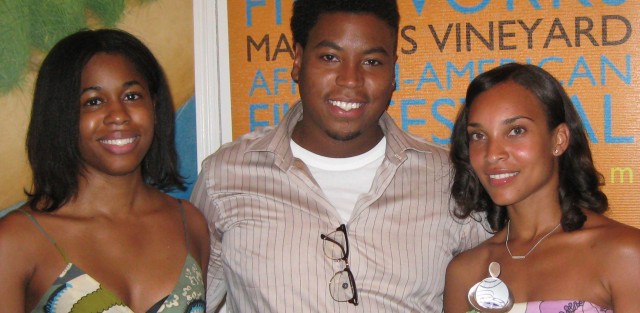 The award is given to only one person, but all of the participants should be considered winners. All of them have beaten incredible odds to finance their films and shown great savvy to get their films produced. All of their "making of" stories are 100% inspiring, and we're thankful to build a pipeline of such talented producers and directors that we can partner with on client projects and on special events in the future.
This year's award winner, The Roe Effect was written, directed and produced by Kiel Adrian Scott (accepting on behalf of himself and his producing team). Sheldon Levy (EVP, Associate Director Broadcast Production @ Saatchi & Saatchi) had the honor of presenting the award at the Director's Brunch, where he was also the guest speaker.
The Roe Effect is a tragic love story about a girl named Dawn who is thrust into an adult situation by her father and must choose between exposing him and losing the girl that she loves. Towards the end of September, SaatchiNY will kick-off a film series screening the winning film, as well as the rest of the finalists for the award.
Special thanks to our Saatchi & Saatchi judging panel:
Sheldon Levy
Pat Giles
Steve Mitsch
Lisa Clunie
Brad Rodriguez
Kwame Taylor-Hayford
Danica Rosen
Jen Randolph
For more information go to: http://www.hudsonhouston.com/2010/08/saatchiny-presents-the-nothing-is-impossible-producers-award/