The Academy of Motion Picture Arts and Sciences revealed the 2015 Student Academy Awards finalists. Among them is Kiel's latest short film, his New York University thesis Samaria!!! TheStudent Academy Awards were established in 1972 to support and encourage excellence in filmmaking at the collegiate level. Past winners include Kiel's mentor Spike Lee John Lasseter, Pete Docter and Robert Zemeckis.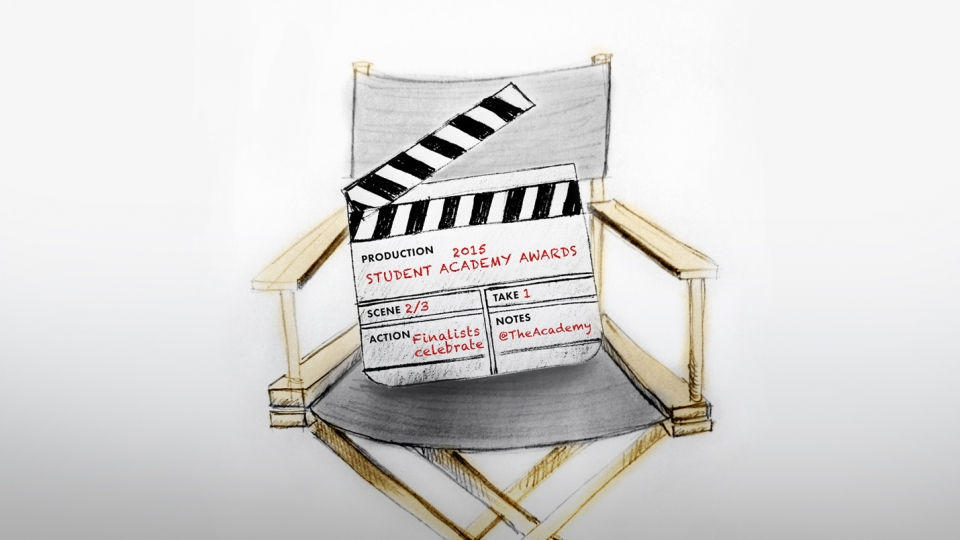 For more information please visit :www.oscars.org/2015-student-academy-awards
The finalists by category are:
Alternative
Daniel Drummond, "Chiaroscuro," Chapman University
M. Louis Gordon, "Girl in the Chair," NYU Tisch School of the Arts
ChiHyun Lee, "Zoe," School of Visual Arts
Balbinka Korzeniowska, "Awaken," UCLA
David Karp, "Disconnected," Cornell University
Animation
Jack Anderson, "Wire Cutters," Chapman University
Lynn Tomlinson, "The Ballad of Holland Island House," Towson University
Alyce Tzue, "SOAR," Academy of Art University
Nicholas Manfredi, Elizabeth Ku-Herrero, "Taking the Plunge," The School of Visual Arts
Seth Boyden, "An Object At Rest," California Institute of the Arts
Tom Teller, "Hum," Chapman University
Jenna Hamzawi, "Ram's Horn," Brigham Young University
Documentary
Emily Kassie, "I Married My Family's Killer," Brown University
Alexandre Peralta, "Looking at the Stars," University of Southern California
Dan Kerrigan, "Rise and Shine," Villanova University
Elinore Wright, "In Transition: Tony Chennault," Villanova University
Eddie Roqueta, "Silencing the Thunder," Montana State University
Meg Smaker, "Boxeadora," Stanford University
Matthew Spaull, "Spiritus," Rochester Institute of Technology
Foreign
Arthur Lecouturier, "Do You Even Know…," IAD (Belgium)
Dustin Loose, "The Last Will," Filmakademie Baden-Wuerttemberg (Germany)
Fernanda Valadez, "400 Bags," Centro de Capacitación Cinematográfica (Mexico)
Nick Rowland, "GROUP B," NFTS (United Kingdom)
Patrick Vollrath, "Everything Will Be Okay," Filmacademy Vienna / Filmakademie Wien (Austria)
Ilker Çatak, "Fidelity," Hamburg Media School (Germany)
Ahmed Abdullahi, "Francis," Stockholm Academy of Dramatic Arts (Sweden)
Narrative
Henry Hughes, "Day One," American Film Institute
Bennett Lasseter, "Stealth," American Film Institute Conservatory
Stefan Kubicki, "Against Night," AFI Conservatory
Jeremy Cloe, "This Way Up," American Film Institute
Jesse Gustafson, "Day 39," Columbia University
Justin S. Lee, "Drone," USC School of Cinematic Arts
Kiel Adrian Scott, "Samaria," New York University
Congratulations to all of the finalists!